Get excited as we walk into the new week of June month. This week has so much to offer to its natives of different Zodiac signs. Many natives will be able to unlock new opportunities in context to their career while some of them might be able to excel well in their business. Apart from it, the natives having hard times on the health and relationship fronts will be able to see a silver lining.
Go through this weekly horoscope to know what this week has in store for your Zodiac sign in terms of money, career, love, and relationship.
Weekly Horoscope - 20th June 2022 to 26th June 2022
Let's discover what this week can offer to its natives during the week.
Aries (March 21- April 20)
Over the course of the week, you're likely to be occupied with lots of work. Having the guidance and blessings of your family members will allow you to make some rational decisions. In the long run, you will benefit from the choices you make. Maintain a weekly health check on your parents. You will also receive support from others. However, as per your weekly horoscope for health, stress can be caused by excessive work, which is why you should put your health first.
Taurus (April 21- May 21)
The week ahead will be a positive one for you. Your financial situation will improve. You will be able to feel relieved if you have been troubled by something for a long time. You will be more confident if you remain optimistic. In addition to that, you will have to be careful with your words as a harsh tone may offend someone. Driving cautiously and avoiding hazardous activities are also important.
Gemini (May 22- June 21)
During this week, you're more likely to experience anxiety. Tracking your expenses is also a necessity, as there are chances that you could become a spendthrift. Stay away from unnecessary purchases. You may wish to consider investing in stocks and shares at this time if you have been thinking about doing so. If you wish to get good returns on your investments this week, you should consult an expert in this field.
Know what today's Horoscope has to say about your Zodiac sign.
Cancer (June 22- July 23)
This is the best week to make any decisions related to money or family. You will also feel relieved from the tensions that have been stressing you out for a long time. If you are in a relationship then there are chances that you might get into any serious arguments with your partner. Apart from it, this week is going to be a promising one for the student natives. Those preparing for a competitive exam can expect to hear some positive news.
Leo (July 24- August 23)
You are likely to face challenges at your workplace this week. Your seniors might get demanding and might assign you with a load of additional work. However, you will be able to stand up to their expectations. According to your weekly finance horoscope, you will unlock new opportunities that can help you in making more money. It is advised not to indulge in any speculative activities, but rather make long-term investments.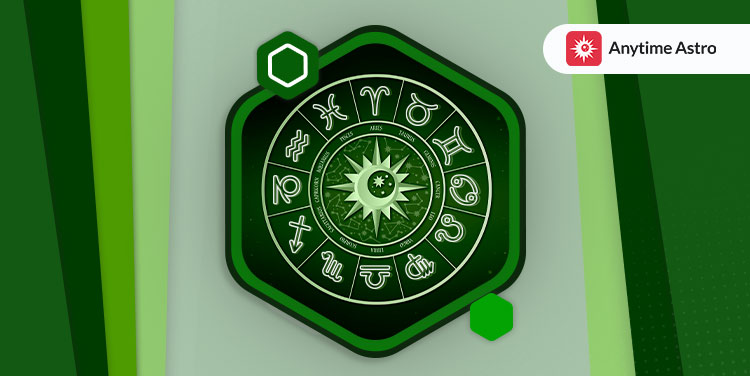 Virgo (August 24- September 23)
You will have to be high on your energy levels so that you can stand ahead of the competition. You are going to stay motivated throughout the week and this will also reflect in your work. Eventually, you will be able to impress your seniors. If you are a business owner then you will have to look out for innovative business strategies so that you can stay in the competition. If you have invested in any real estate in the past then you are likely to gain something out of it.
Libra (September 24- October 23)
This week will motivate you to work hard with dedication. Expect to get good rewards on your professional fronts. You will also be able to gain the trust of your seniors. Thus, if you have any idea for your upcoming projects, do not hesitate to bring it to the table. According to your weekly love and relationship horoscope, peace and harmony will prevail between you two.
Scorpio (October 24- November 22)
During this period, there is a high chance that you will be able to flourish well in your career. If you are looking for a job change then give it a head up as you might be able to receive the offer letter from your dream company. It is the time to invest in your business. Also, do not make unnecessary expenses and track your budget. You and your partner will find new ways to recreate the spark in your relationship.
Sagittarius (November 23- December 22)
This week demands you to control your temper as this can create issues in various aspects of your life. Avoid indulging in any sort of argument with your seniors. There are chances that you might get transferred to a new job location, this will give a boost to your career. On your health front, you will be able to feel relieved from any prolonged ailments. Also, you and your partner will be able to recreate the lost spark through your intimate relationship.
Capricorn (December 23- January 20)
This might not be a favorable week for you in the context of your job. As you are likely to face difficulties at your workplace. Especially, if you are working in the private sector then you will have to face a lot of ups and downs throughout the week. But, don't be afraid to encounter these challenges as this is just a temporary phase. Try to give your best. However, your partner is going to be your biggest supporter and you will be able to get through the difficulties with their support.
Aquarius (January 21- February 19)
This is the best period to put your intelligence on better things. You will eventually be able to make new and innovative strategies that will boost your confidence and career. You are demanded to obey your elders to maintain peace and harmony in the house. Also, do not let any outsider interfere in your relationship as it might adversely affect your relationship. There are also chances that you might suffer from stomach-related issues and insomnia.
Pisces (February 20- March 20)
You are likely to receive new responsibilities this week. Your seniors will be praising your efforts and will also ask you to lead their important projects. If you are looking for a new job or a job change then you are most likely to succeed in finding the best one for yourself. It is advised that you be completely transparent with your partner and do not hide anything with them. Don't let any doubt erupt in the mind of your partner.