This week, do you have any significant events planned? For the most effective planning, consult your weekly horoscope. Knowing what to do and what not to do will help you have a good, hassle-free week without any unforeseen problems.
Utilize our free weekly horoscope to gain an understanding of the good or bad things that will happen to you this week. Talk to our Astrologers if necessary to fix the problems and make the most of your week. This week, be sure to read your horoscope to learn in advance what will be the highlights of your week.
Weekly Horoscope - 12th September 2022 to 18th September 2022
Does the week have the same in store for all the Zodiac signs? Let's find out.
Aries (March 21- April 20)
This week, natives born under the sign of Aries should change. People who are looking for love can find the person they want. This week, you may shop your heart out as long as you take a little more care with your money. You will experience the issues that exist in the workplace. Concerning your health, you must use extreme caution.
Taurus (April 21- May 21)
Taurus people may benefit in a variety of ways from this week. You'll be able to solve difficulties quickly if you don't stress about them. The spouse will receive assistance in adjusting to married life, and loving relationships will improve. If you're seeking work, your quest might come to an end this week. This week, those who are employed can fully benefit from their efforts.
Know what today's Horoscope has to say about your Zodiac sign.
Gemini (May 22- June 21)
This week, elders' counsel will assist Gemini people to succeed in life. This week, a long-standing issue might be resolved. The marriage will be peaceful and stable. For a few days, loving couples will have to be apart. At work, people will respect you for your intelligence. However, keep your project ideas to yourself. This week might see the conclusion of the long-awaited legal case involving finances.
Cancer (June 22- July 23)
There can be an opportunity to have pleasant interactions with family members. This week can be successful for natives looking for work. Those who are launching new businesses this week will also find success. There are new options for you to make money. You must alter your way of life if you want to stay healthy. Neglecting your health can get you into problems.
Leo (July 24- August 23)
For those born under the sign of Leo, this week's start can be rather passionate. For devoted couples, this week can prove to be very beneficial. Your financial bills could go up, and you'll probably notice the effect in the future. You stand a good chance of being promoted because of your professionalism in the workplace. At the end of this week, businesspeople might hear some encouraging news.
Virgo (August 24- September 23)
Virgos will have a mixed bag of outcomes this week. This week you may have to face a lot in terms of love. For married couples, this week may hold some positive developments. Lending to someone could end up hurting you. Additionally, purchasing real estate will be advantageous. Those looking for work may have to wait. Employed persons would need to make a lot of concessions in order to advance.
Libra (September 24- October 23)
There will be an increase in confidence in Librans this week. Your capacity for optimism can also rise as a result. You'll be able to have a good time with your loved ones. People who are paid a salary must exercise caution at work since someone can try to claim credit for their job. Take good care of yourself, and if necessary, seek medical counsel.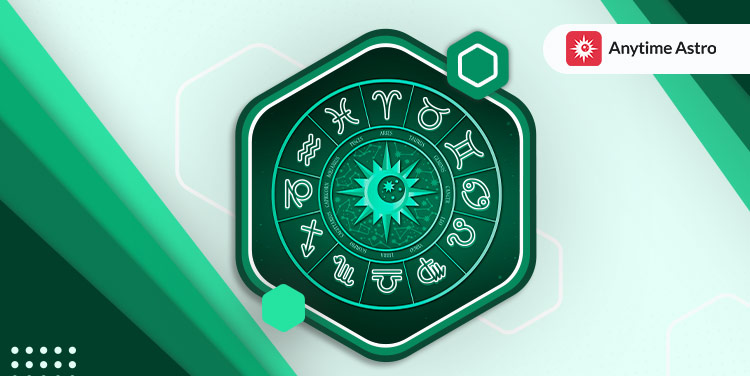 Scorpio (October 24- November 22)
For those born under the sign of Scorpio, this week will be relatively fruitful. While they will experience success in some areas, they may also experience setbacks in other areas. This week, you should put money down for your future instead of spending on indulgences. You should appreciate your lover's comments when it comes to matters of the heart; else, the relationship may end in animosity.
Sagittarius (November 23- December 22)
This week can prove to be quite good for the folks of Sagittarius. There might be a chance for you and your partner to have a special meal. As a result, there will be more love between the couple during their marriage, and they will support one another. The financial position may have greatly improved. There might be chances for corporate success. This week, students will undoubtedly see the results of their hard work.
Capricorn (December 23- January 20) (70)
The Capricorn sign may have great benefits this week. Your hard work will be appreciated in the workplace and along with this, you can also get a promotion. On the other hand, there will be a feeling of joy and harmony among the family. You'll get to spend time with your parents in a meaningful way. This week, businesspeople need to exercise caution because a close friend or relative could commit fraud.
Aquarius (January 21- February 19)
For those who are Aquarius, this week may be both helpful and dangerous in some circumstances. You will work this week on projects that will establish your reputation in the community and help others get to know you. On the other side, a family dispute over a particular issue can also occur. You will have the opportunity to share enjoyable and enchanting times with your partner.
Pisces (February 20- March 20)
For Pisces, this week has the potential to be extremely fortunate. This week can prove to be extremely good for married couples. Your partner will get what you are saying and will be completely supportive. You will obtain opportunities for making money by the end of the week, you will need to recognize them. You have the best chance to launch a new business this week.
Have a great week!