Shah Rukh Khan - a name that needs no introduction! The most beloved and acclaimed Bollywood actor, who has dominated the industry for over 25 years. He is also known by many names, like "King of Bollywood," "King of Romance," or "Badshah" of Indian cinema.
With a massive fan following not just in India but worldwide, Shah Rukh Khan is the epitome of success. He achieved this without any godfathers or connections to support him in his early years, inspiring many with his self-made journey. Despite his past projects like Jab Harry Met Sejal (2017) and Zero (2018), Shah Rukh Khan is all set to again rule the box office after the success of "Pathaan" with his recently released movie "Jawan".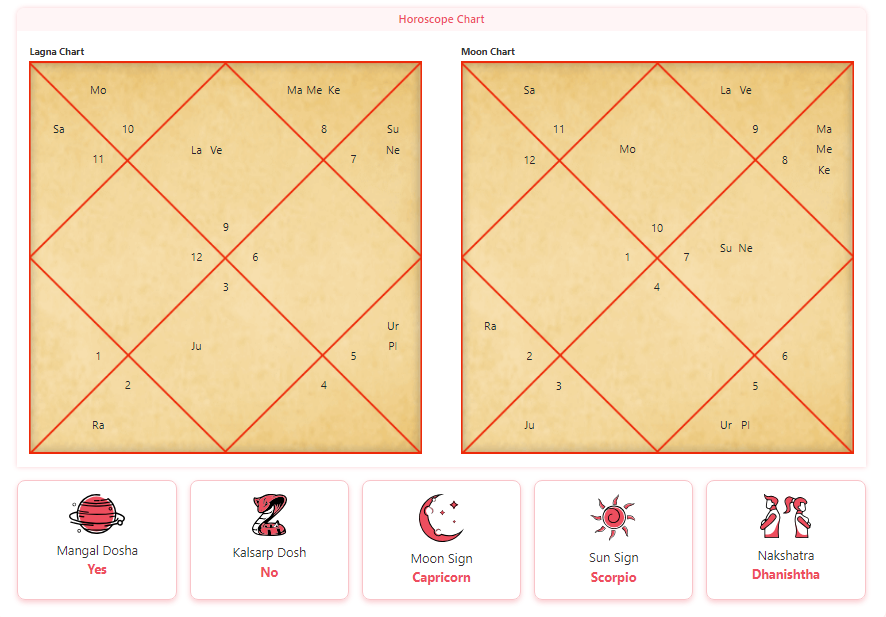 With a blend of action, drama, and thrills, "Jawan" was released on September 7, 2023, and is set to make a mark at the box office. According to astrology, Shahrukh Khan will succeed this time too after Pathaan because the stars are in his favor and the film will do well at the box office.
The astrological outlook indicates that apart from Shah Rukh Khan's stardom and hard work, the horoscope is also the secret behind his destined success. But will he always be on top? What will the future hold for King Khan? Let us see if our celebrity astrological analysis comes true and if Shahrukh Khan will succeed in winning hearts with Jawan.
The astrological analysis of Shah Rukh Khan's "Jawan"
Astrology indicates that the planetary positions in an individual's kundli might have a major impact on their career and other aspects of their lives. In Shahrukh Khan's Kundli, Jupiter is placed in the 9th house, which symbolizes good fortune, wisdom, and higher understanding, indicating a keen interest in learning and an inquisitive mind. This placement is expected to lead to recognition and success in the fields of publishing, higher education, and media.
Regarding Shahrukh Khan's upcoming movie "Jawan," it is predicted that Jupiter's placement in the 9th house will positively influence the film's success. Jupiter's placement in this house, which governs luck and fortune, is anticipated to be lucky and prosperous for Shahrukh Khan and the film. Additionally, Jupiter's growth-oriented nature will probably help the movie succeed by drawing more viewers and attention.
The movie's themes may strike a deeper chord with viewers, strengthening their connection to the story and its characters. The 9th house is also related to spirituality and greater understanding. As a result, the planet's focus on growth and expansion, as well as its association with luck and fortune, will undoubtedly help the movie do well at the box office.
The transit of the Moon on September 7 from Taurus to Gemini is expected to have positive effects on Scorpios, particularly regarding the release of the movie "Jawan" on the same day. The Moon's transit from Taurus to Gemini is likely to cause a shift in mood and energy, resulting in a more open and receptive mindset that can be beneficial in a variety of situations, including watching a movie.
The positive impact of other planetary transits makes it extremely unlikely that the Saturn Mahadasha will cause any obstacles or delays, despite the possibility that it may bring obliquely negative energies that could manifest as such. Additionally, the positions of other planets like Venus and Mercury are predicted to bring creative and communicative energies to the film, resulting in a well-made and enjoyable movie.
Through effective marketing and promotion, these energies can also contribute to the film's success. Overall, it is expected that Shahrukh Khan will have a successful career ahead and that the film will have a huge window of opportunity for success.